ABOUT
My name is Will. I have so many wonderful experience to share with you. Unfortunately I lost a lot of the old blogs when I performed an upgrade. If you are new to this blog unfortunately you missed a ton of great stories from 22 different countries and 48 states.

​ I have started a new journey that I hope will push the limits of my existence. I recently purchased a 4x4 truck to build out as a mini home/expedition vehicle. Also I'm in the process of redesigning the site based on some input from friends. Thanks for taking the time to view my website. Please share with friends and family. ​

OVERLAND EXPEDITION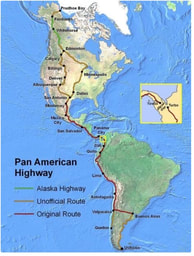 Overview
The plan is to drive my truck from Maryland (Home Base), head north into Canada. Traverse the Trans Canadian Adventure Trail (TCAT) to Vancouver then, head north to Prudhoe Bay, Alaska. From Prudhoe Bay, turn south and drive the Pan-America highway through Central America to South American, Ushuaia, Argentina. Head Northeast along the east coast of South America to complete the loop in Venezuela. The next step is to ship the truck to Morocco and circumnavigate Africa. I also want to find a home there...
MORE....
---
BLOG
UNDER CONSTRUCTION
- You can visit the
Miscellaneous
tab for now :-)...